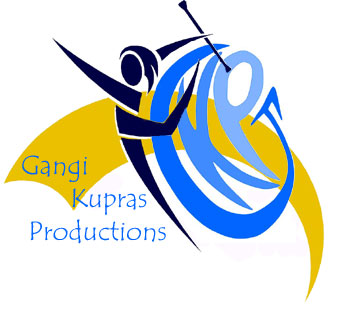 SEVENTEENTH ANNUAL
N.B.T.A. NORTHEAST OPEN TOURNAMENT
N.B.T.A. NORTHEAST REGIONAL CHAMPIONSHIPS
Sanction #
May 30 & 31, 2015
deadline: tba
Holyoke Community College
Holyoke, MA
REGIONAL CHAMPIONSHIPS FEATURING:
Miss Majorette, Intermediate, Beginner and Novice Pageants. Novice does not qualify for Nationals.

Advanced Solo Championships qualifying for the "Big One" (National Majorette contest).

Many Individual and Group events -- bring home a Regional Championship title to your home, studio, town and state!

Olympic-style awards ceremony at end, celebrating all competitors.

Open to all twirlers in New England. No membership required for National Baton Twirling Association events!
OPEN TOURNAMENT FEATURING:
All Individual events offered, including Show Twirl, Rhythmic Twirl, College Miss Majorette-Style Solo, 3-Baton and College Halftime Solo (performed to band's music/fight song) as well as Special Novice Solo for those who have never won a first place in Solo.

Regional Wars -- Special 3-part event including Solo, X-Strut and 2-Baton for Advanced, Intermediate and Beginner.

Boston Beanpot Twirl-Off for Advanced, Intermediate, Beginner and Novice solo winners.

Open to all twirlers, from everywhere!

No membership required to compete in a National Baton Twirling Association sanctioned competition.
OTHER FEATURES:
Souvenir Program Book -- be sure to send in your camera-ready 'Good Luck' message to your favorite twirler and team. Note to Directors of New England State and Miss Majorette contests -- have your top winners included in this year's book by sending the results in a Word document.

Souvenir Shirt -- Pre-order only!
Black tank tops (women's/girls sizes) or t-shirts (unisex sizes)
Awesome SILVER and pink design.
Special Awards

2014 Vendors to date:

Clinic for 7th year -- Learn from the best! For twirlers of all ability levels: Novice to Super Advanced. After a weekend of friendly competition at Northeast Regionals, take advantage of instructors of top twirlers. See the clinic page for more details and register online when you sign up for the competition.
BROCHURE & REGISTRATION
WHEN AVAILABLE -- Download contest brochure using Adobe Acrobat Reader. This has all the general information that you require such as directions, schedule and more.

WHEN AVAILABLE -- When you are ready to enter Individual Events, including duet & trio, go to Individual On-Line Entry Form. You will need to register all siblings together, in one transaction. Only one transaction per family. Have your credit card handy. Also, please be sure your registration goes through -- you'll receive an email confirmation if it does.
Baton Coaches, when you are ready to enter your Team Events, download the mail-in Group Entry Form/Roster. We do not have on-line registration for Groups.

Click here...for the standard pdf Entry Form/Roster.

Click here...for an editable doc Entry Form/Roster.
OVERNIGHT ACCOMMODATIONS - RESERVE NOW:
Reserve early
When available, click here for discounted rooms at the

Hampton Inn Springfield/South Enfield, 20 Phoenix Ave, Enfield, CT 06082

15 miles from contest on Rt. 91

Group Discount Rate: $xxx/night + tax

Rate includes on the run hot breakfast, free wireless, indoor pool, nearby mall and restaurants.

For group rate call: 860-741-3111 and ask for: Northeast Twirlers (Group Name); NTJ (Group Code)
WHERE DO I GET ADOBE ACROBAT READER?
Keep checking back for more information.